Zilonite

Famous Hero

posted April 07, 2007 03:19 PM

Edited by

Zilonite

at 15:19, 07 Apr 2007.
---
New map: Heritage of Deleb

Finally finished new multi-player map - hope you will have some good gaming on this one, folks...

Concept of the map:
Basic idea was to create a map that won't take 8+ hrs to finish. Albeit I don't mind long games in general, recent experience is that it is practically impossible to finsh the game in one sitting. Even more, quite often two sittings are not enough. However, if somebody wants a fast game, map options are very limited.

At this point came the decision that there is some free market-share for new map
and idea of "Heritage of Deleb" was born.

Link for downloading: Heritage of Deleb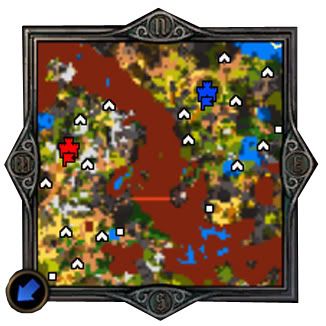 Some more info on map
Map name: Heritage of Deleb
Authors: Zilonite and Signe
Email for comments/suggestions: arnis_buka@yahoo.com
Play-testers: insatiable (bacharakis@yahoo.gr); the Teacher (biobogo@hotmail.com)
Size: 96x96, no underground
Number of players: 2
Disabled spells: None
Disabled heroes: Vittorio, Havez, Kaspar. Deleb is on the map, but you can't pick her as a starting hero.

Current status:
Map is finished and play-tested by me several times in hotseat and by few other dudes couple of times. So I hope no more bugs left.

Storyline of the map:
Time: 843 YSD Place: Ashan during invasion of the demons
As marsh of the demons went on, more and more of formerly fertile lands of middle-Ashan were covered with hell ashes and rivers of lava. One of the most succesfull Demon generals - Deleb - as a reward from Souvereign recieved the title of the Countess and stripe of land to reign over. Yet fortune in the court of Souvereign never lasts for long: soon Souvereign accused Deleb for stealing his favorite ring and locked her away in lonely prison tower, guarded by the most ferocios Pit Lords.
Meanwhile two local nobles used imprisonment of Deleb to their own ends and claimed dominance over the former county of Deleb...

Screenshoots: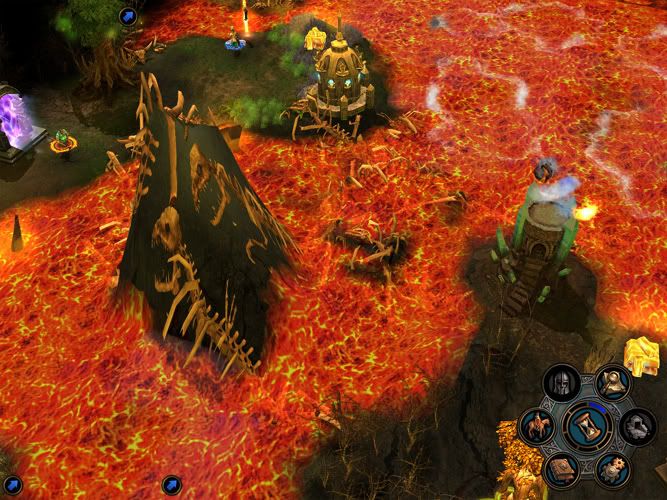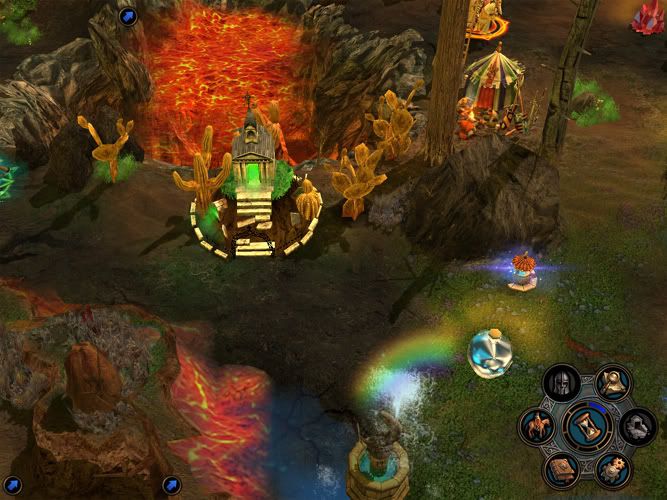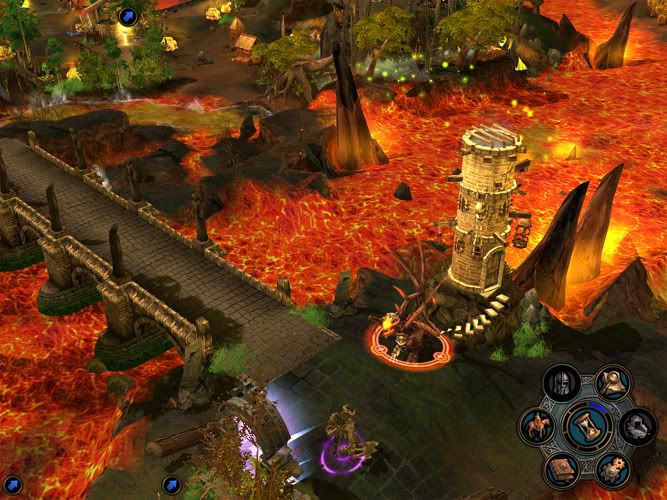 P.S. My sincere tnx to all of you who took a look at the beta version of the map, especially insatiable for his detailed comments!

____________
Elephants commonly have a bad eyesight. Yet with their bulk this is not a major problem for them.
---